What's it about?
This paper will explain the role mechanical attribute tolerancing plays in balancing lens function and cost and will help in choosing an optimum tolerance.
1. MAIN MECHANICAL ATTRIBUTES
The main mechanical attributes are Outside Diameter (OD), Center Thickness (CT), Full or Free Aperture (FA), Sag and the related Overall Height (OAH). These attributes are shown in Figure 1 detailing a cross section of a sample meniscus lens.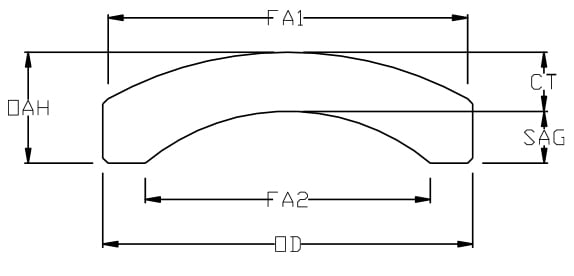 OD: Distance between opposing points on the cylindrical edge surface of a lens
CT: Distance between the two lens vertices
FA: Optically active portion of a lens surface